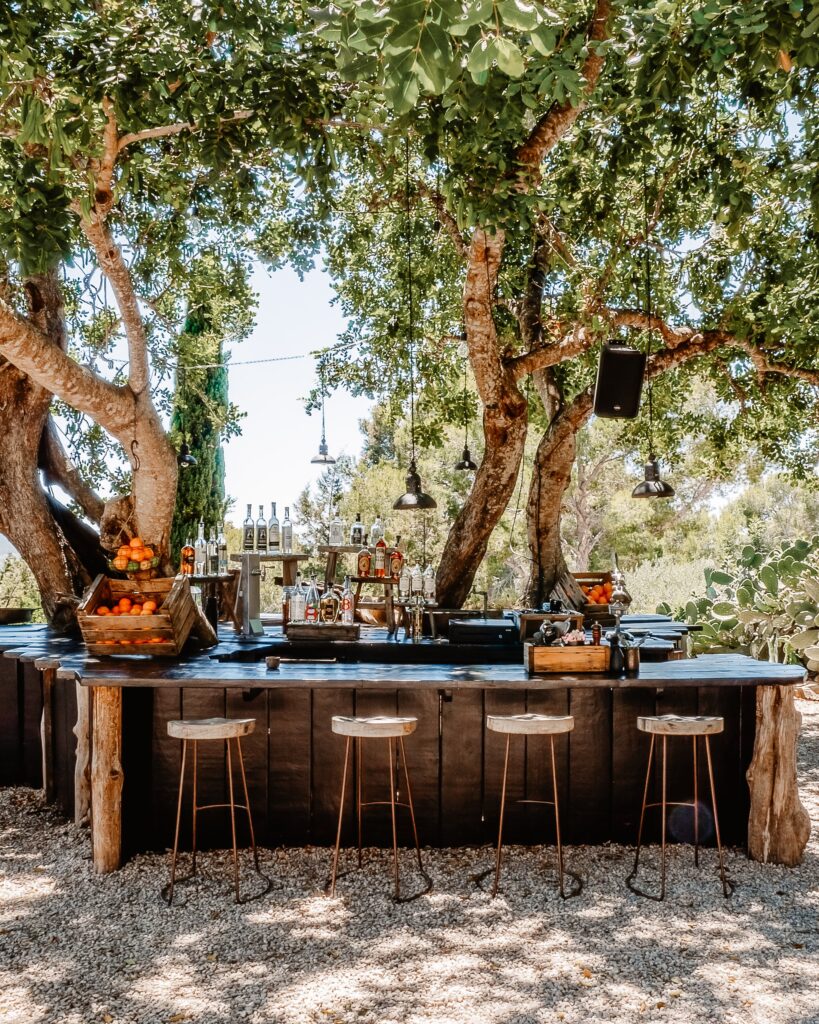 The summer is a great time to be outside enjoying the fresh air. If you own a home featuring a backyard or patio, you've probably spent plenty of time out there already, entertaining friends and family, playing some yard games with the kids and, of course, reacquainting yourself with your grill.
And while simple grilling is great—no one is going to downplay the fine art of barbecuing—some folks imagine augmenting their al fresco culinary options with an actual outdoor kitchen. But how do you even go about doing that? And is it possible on a reasonable budget?
We're here to tell you that it is, and it doesn't have to be an epic project.
Outdoor kitchen: Getting started
Typically, those who consider an outdoor kitchen are people who live in areas of the country where warm weather dominates for most of the year and where the backyard/deck/patio are focal points for socializing. Remember: An outdoor kitchen isn't just about cooking up incredible dishes under the sun and stars; it's about being outside and connecting with family and friends during all stages of preparing food and cooking meals, rather than toiling away inside far from the action.
If that describes your situation and you consider yourself a bit of an amateur chef who wants to do more than flip burgers over open flames, then an outdoor kitchen might be the way to go.
Plans
Building anything can be daunting if you don't know what you're doing. When it comes to constructing an outdoor kitchen, you'll want to look at your options–and your price point.
Many different kinds of outdoor kitchens complete with step-by-step construction plans can be viewed online. Indulge your curiosity and find a kitchen you want to model yours on. Note: Given current supply chain issues, make sure to account for availability of materials.
Price
If you decide to hire a professional team to take care of things, you might end up with something amazing, but you'll also be shelling out thousands of dollars. A DIY home build will still be a significant investment depending on the amenities, but you're more likely to be in the neighborhood of $800-$1900.
Type of outdoor kitchen
Let's focus on popular types of outdoor kitchens that suburban families are installing these days. Many of the must-haves include the following:
Professional-level grill
Refrigerator
Sink
Granite or concrete countertops
Warming drawers
Seating area
Wet bar
Pizza oven (for those special pizza lovers)
Constructing an outdoor kitchen
Ideally, you'll want to set up your outdoor kitchen near your backdoor or back patio door. If you have a deck, that will be your kitchen's home. Same for those of you with back patios.
---
Aesthetics matter
Think about how much of an investment you want to make in terms of custom-built furnishings versus what you can pick up at big box stores or outlet centers. A simple galley kitchen with stainless steel countertops and sink may not be what you find in Tuscany, but it might be good enough for your first foray onto outdoor kitchens. Plus, some custom cabinetry and a granite island can add the decorative flourishes that elevate the everyday to the special.
Time
A project of this magnitude is not a one-day affair. It's typically something you build out over a couple weekends, often with the help of your spouse or a handy friend or two.
Getting it done
You're building a kitchen, not just a grilling station and that's why the centerpiece is really the countertop where guests will sit, eat, banter about and observe the visuals of meal preparation. So, you'll want to particularly emphasize the countertop space.
The build out
Think about dimensions. Will your cooking space be in one place and your seating space in another? Or will everything be in one clearly defined area (as opposed to an island?). You have options depending on your taste on how big an area you want your outdoor kitchen to consume.
Materials
Once you decide on the overall spacing, you need to gather materials and start building. Two by fours, a saw and some basic framing nails will help you get started.
Style of outdoor kitchen and countertop options
One great outdoor kitchen style that builders with moderate skills often choose is a U-frame. This style creates space for food prep, a bar area, a sink, and the oven itself. Once again, there are many videos and tutorials available online to get you going and fill in the details.
Popular countertop options include concrete, blue stone, or granite. The first two are known to bring a more rustic charm to your kitchen environment, while granite brings a touch of the modern. All three surfaces are hygienic, and as such, are good choices for an outdoor kitchen.
Adding in the outdoor kitchen essentials
Now think about the essential items like the sink, grill, refrigerator, warming oven, cabinetry and whatever else you need to elevate and accessorize your outdoor kitchen.
This may necessitate visiting a big box store (or equivalent) to procure these essential items. If you have drafted a basic mockup of your future kitchen, take this with you when you go shopping and ask for assistance in obtaining the right items that will compliment your vision.
The delight is in the details
Note: Precise measurements are the difference between a professional-looking job that will dazzle your guests or something that looks like amateur hour. Take your time examining exactly how much space you need to allot for things like the oven and the sink.
In addition, look at water and propane lines as well as electrical outlets. Everything needs to come together seamlessly in order to build the outdoor kitchen of your dreams.
Remember: You're building something that you want to be proud of–even if you do it on the cheap. Take your time, do the research and don't be shy in asking for help when you're unsure of how to proceed.
No man is a (kitchen) island
Whether it's a construction expert at your local hardware store offering useful tips or a friendly neighbor who's been there and built that, you'll find people are overflowing with helpful advice to get you to the finish line, which in this case is littered with amazing summer dishes cooked outside beneath the summer sun.
By: Matt Carson
Image credit: Unsplash
Article inspiration: https://www.signupgenius.com/home/fun-july-4th-games-and-activities.cfm
All information provided in this publication is for informational and educational purposes only, and in no way is any of the content contained herein to be construed as financial, investment, or legal advice or instruction. Guaranteed Rate, Inc. does not guarantee the quality, accuracy, completeness or timeliness of the information in this publication. While efforts are made to verify the information provided, the information should not be assumed to be error-free. Some information in the publication may have been provided by third parties and has not necessarily been verified by Guaranteed Rate, Inc. Guaranteed Rate, Inc. its affiliates and subsidiaries do not assume any liability for the information contained herein, be it direct, indirect, consequential, special, or exemplary, or other damages whatsoever and howsoever caused, arising out of or in connection with the use of this publication or in reliance on the information, including any personal or pecuniary loss, whether the action is in contract, tort (including negligence) or other tortious action.