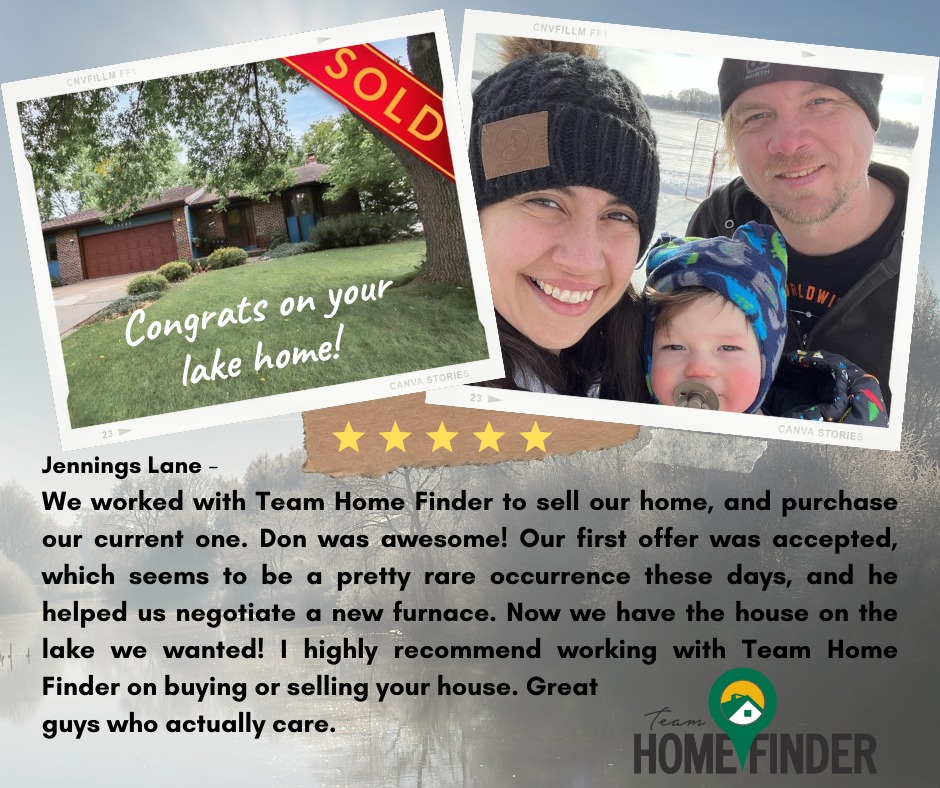 Lane Family Lake Home
We worked with Team Home Finder to sell our home, and purchase our current one. Don was awesome! Our first offer was accepted, which seems to be a pretty rare occurrence these days, and he helped us negotiate a new furnace. Now we have the house on the lake we wanted! I highly recommend working with Team Home Finder on buying or selling your house. Great guys who actually care.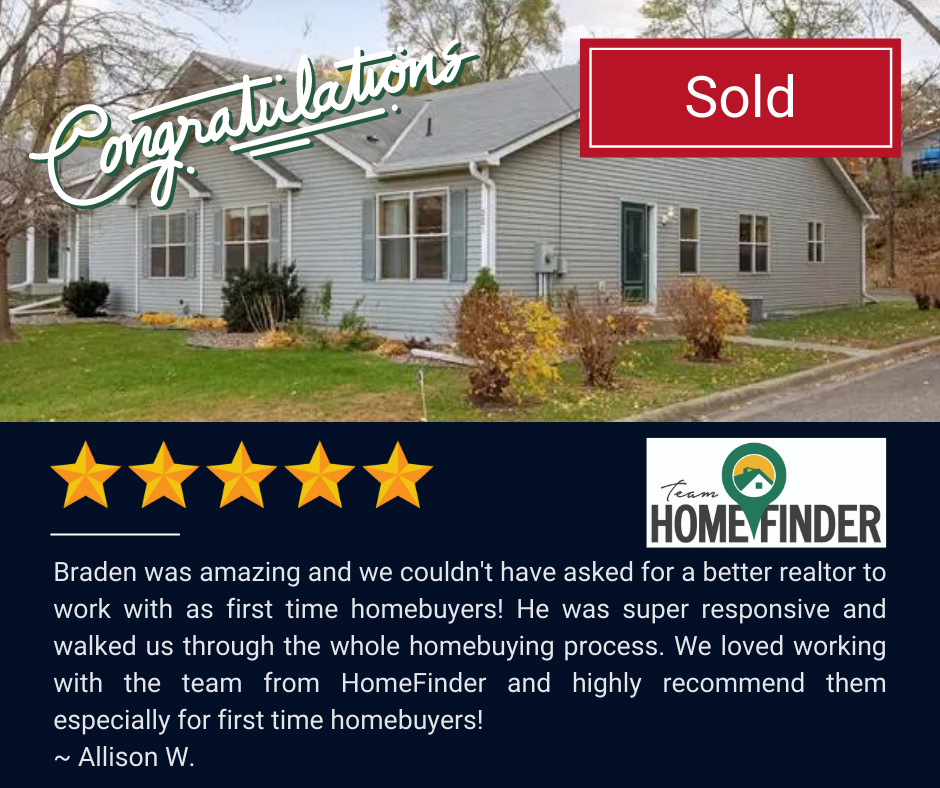 Westad's First Home
Braden was amazing and we couldn't have asked for a better realtor to work with as first time homebuyers! He was super responsive and walked us through the whole homebuying process. We loved working with the team from Team Home Finder and highly recommend them especially for first time homebuyers!